Ford Ranger Battery – Audi, BMW, Mercedes, Commodore VE VF, Toyota Hilux – Comet Titan DIN77HMF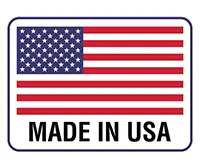 730 CCA (USA)    140 RC (MIN) 80AH 630EN     24 Months Warranty (Private Use)  
Polarity C (L)  [  −  +  ]
MELBOURNE METRO $16 COURIER DELIVERY – MELBOURNE ONLY!!!
Email your friend
The Ford Ranger battery and other car models should be replaced every 3-5 years, or sooner if it is damaged or shows signs of wear. Symptoms of a bad battery include a slow crank, difficulty starting the engine, dim lights, and a dead battery.
Looking for that Extra power in a Battery? Well, look no further, This powerhouse Battery will suit multiple applications such as Ford Ranger, Mazda BT50, Hilux, Mercedes, Holden Cruze, And Many other models (Just call us for More info).
---
Brand:
Comet Titan Equal to Exide Endurance
Model:
DIN77HMF
Warranty:
24 Months Warranty (Private Use*)
12 commercial Warranty
Specifications:
730 CCA   (USA CCA)  80AH     140 RC (MIN)  630EN
Features:
*Sealed maintenance-free product technology – Safe & no maintenance required
*Meets original equipment specifications – Genuine match for the vehicle technology
* Made in the U.S.A
*Total balanced performance – Durability under all conditions
Product Dimensions (MM):
Length: 315                 Terminal Type: STD*
Width: 175                   Polarity: C (L)*
Height: 190                  Weight: 19.8 kg
Additional info: EL*, SL*, RP* CH*
*see charts below for full description
| | | |
| --- | --- | --- |
| Make | Model | Year |
| BMW | Wide Range | 2006 TO CURRENT |
| Mercedes | Wide Range | 2007 TO CURRENT |
| HOLDEN | Cruze Diesel | 2001 TO CURRENT |
| Toyota | Hilux Wide Range | 2012 TO CURRENT |
| FORD | Ranger | 2005 TO CURRENT |
| CHRYSLER | 300C | 2010 TO CURRENT |
---
---
| Make | Model | Year |
| --- | --- | --- |
| Make | Model | Year |
| AUDI | A3 | 2006 TO 2007 |
| AUDI | A4 1.8L 2.4L | 2003 TO 2008 |
| AUDI | A6, A7 | 2001 TO CURRENT |
| AUDI | A8 D4 | 2011 TO CURRENT |
| AUDI | Q5, Q7 | 2007 TO CURRENT |
| BMW | 325i, 328i, 330Ci, 330i, 335i | 2000 TO CURRENT |
| BMW | X5 | 2001 TO CURRENT |
| CHRYSLER | Voyager | 1997 TO 2010 |
| FORD | Ranger, Ranger 2.5 3.0 L | 2007 TO CURRENT |
| HOLDEN | Commodore VE - VF | 2006 TO 2017 |
| JEEP | Grand Cherokee | 2000 TO 2009 |
| MERCEDES-BENZ | Sprinter | |
| MERCEDES-BENZ | Vito | 2004 TO CURRENT |
| VOLKSWAGEN | Golf | 2005 TO 2008 |
| VOLKSWAGEN | Transporter | 1992 TO CURRENT |